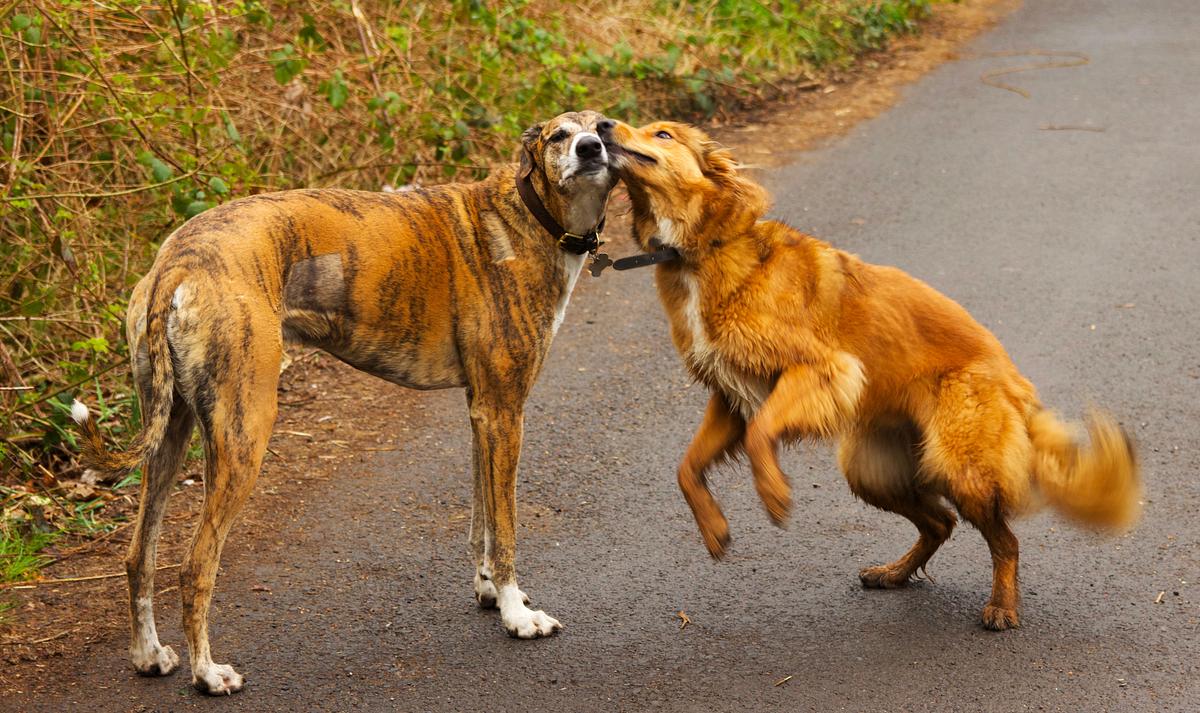 Everyday Fern & I meet Lenny the Lurcher on our walk. 
Fern just adores Lenny! There's no other way to describe it. Unfortunately, Lenny doesn't love Fern. 
Her antics to try & get Lenny to respond, and Lenny's complete rejection of her advances, have his owner Diane & I in stitches every day.
I decided to post a few videos on Instagram of Fern's unrequited love. The last one I posted got over 1K views in 30 minutes. Now, I'm not going to claim Fern & Lenny are an Instagram sensation but their daily meetings seem to have struck a cord with many followers. 
Lenny is so aloof & Fern tries her hardest, from leaping round him, to licking his face, to pouncing on him when they first meet.
I keep telling Fern not to be so keen but to no avail! Maybe one day ......